Video Production Services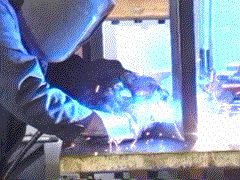 A Harvard study on communication concluded that people remember 20 percent of what they hear, and 30 percent of what they see - but video productions using a combination of the two deliver information retention at the 70 percent level. Video is one of the most powerful means of communication.
At PNW Video Productions we produce videos for organizations that want to expand their influence and explain their stories, or make sales. Generally, our presentation videos run about 5-7 minutes and contain information and testimonials. Our internet videos (YouTube) usually run about two minutes or less. We produce distribution copies on DVD, but social media costs less. We work with our clients to develop a concept and then we write the script, hire the actors/voice-over talent, shoot the video and edit the production. Find out more information about how we can help you by calling 2537596639.
We help both large and small companies and organizations. We design productions to tell the story of their products and services . . . and all at fair prices. Prices range from several hundred dollars to several thousand dollars. Here are some examples of our work:

This video was produced for LeMay Mobile Shredding to promote their on-location ability to shred files and records and thereby protect identity and contents of used hard drives.

This video was produced for Bob Larson Plumbing to explain the benefits of the new tankless water heaters.

This video was produced for Roman Meal Bread to combat childhood obesity.

This video was produced to share the history and the implosion of the Asarco smokestack in Ruston, Washington. This was part of a program length documentary entitled, Bricks, Cheers, and Tears produced for Asarco. Over the years we also produced videos for Asarco illustrating the process of soil removal and residential yard replacement.

This video was produced for Rotarians for Hearing, which featured information on research for the regeneration of inner ear haircells. Birds can regenerate lost hearing, why can't mammals? The group Rotarians for Hearing and research scientists at the University of Washington are trying to find out why.

Although based in Tacoma, Washington we have videotaped in Seattle, Los Angeles, Hawaii, Oregon, Texas, across Washgington, and Micronesia. Our productions have been broadcast internationally. We have produced television shows for both broadcast and cable-TV. Need assistance in creating a great website with video? Check out Public Doman for website development and marketing.
For more information call 2537596639